I'm getting some quick tool wear and I'm wondering if it's normal or not.
I've got about 3-4 hours on this tool and here's what it looks like now vs a new tool (left is unused, right is used). Any tips on increasing the life? The tool on the right is done right? It got stuck in my work piece and started skipping steps, so I assume that's a sign it's not sharp enough.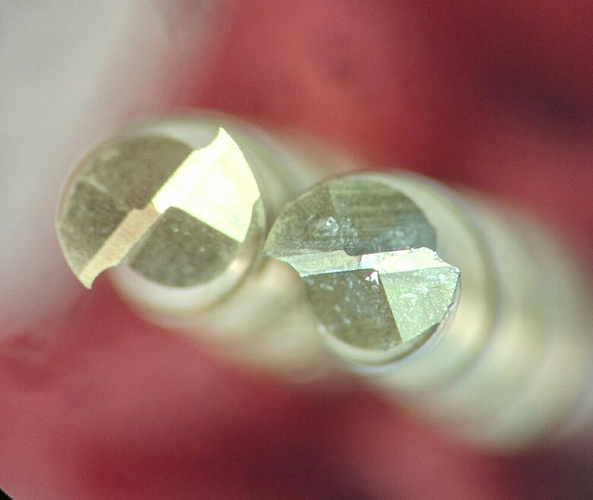 I'm using the 45degree zrn coated 1/8" end mills from kodiak in 6061 (-t6 i think). 10krpm 15mil DOC 0.056in stepover 25ipm feed rate. I'm manually dropping on lube when convenient.