Hi All,
I'm making several small discs with a pattern in brass.
I made a jig: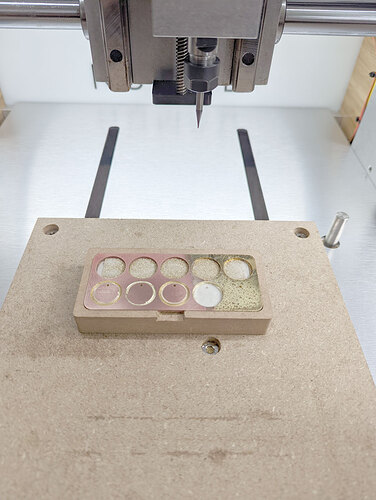 For the pattern, I run a toolpath using the Mcetcher.
Then, I run a simple contour toolpath to cut out the disc. The brass
plate stays in exactly the same place in the jig and has no wiggle room at all.
To ensure this I use the super glue/painters tape solution.
The problem is either the pattern or the contour toolpath doesn't
cut in exactly the correct place… it's off centre, leaving a border on one side
and none on the other.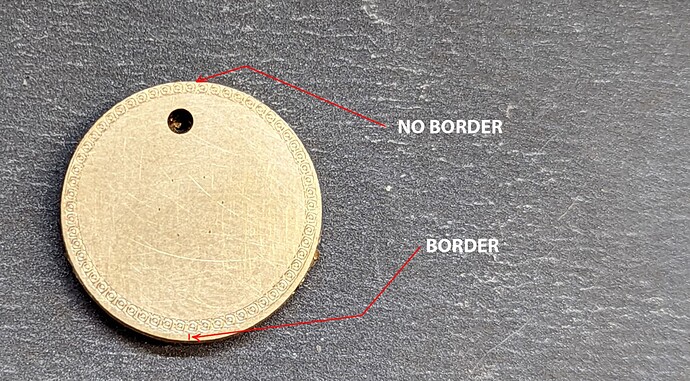 I've scrapped a bunch of pieces and just can't figure out how to make sure they're
cut properly aligned.
Mirabelle.c2d (544.3 KB)