I just recently received my Shapeoko 3 xxl. Just starting to make a few things to get it set the way I want based on some ideas I've seen. A local guy has 3d printed a holder and is selling on his etsy site, but I'm cheap right now because I've just spent so much on Christmas, so I worked up this design in Illustrator and thought I'd share.
The middle pieces are made from 3/4 in pine. The front and back I used 1/4 ply that I had laying around.
The files for the cuts are in one file. Be sure to change material before running the toolpaths.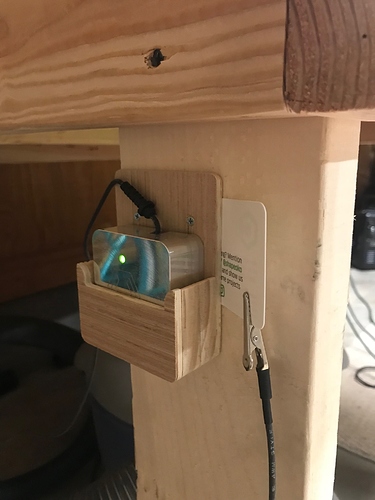 Let me know what you think
I'll provide files in a reply… can't upload more than one file as a newbie…