Carbide Create Build 514
I've setup an Advanced Vcarve with 2 tools, enabling the pocket tool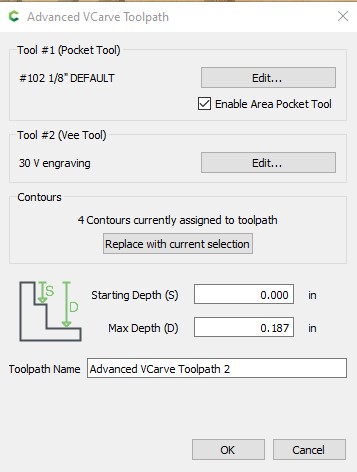 I saved and export the gcode. As I look in Notepad++, I see only one toolpath (for my 30 degree tool.) First 6 lines…
G90
G20
(Advanced…)
M05
M0 ;T45771
Entire file: gofg2.nc (269.2 KB)
I also tried splitting the file online and it's only showing one tool path.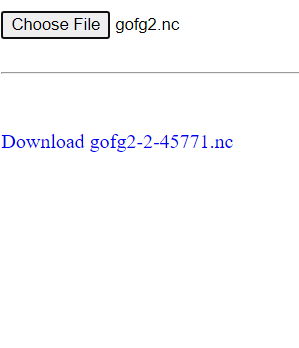 Any suggestions would be helpful. Thanks,
Andy