I solved a problem today on my Shapeoko XXL and I thought I'd report it, in case someone else was experiencing something similar.
I had been getting inconsistent movement along the Y-axis. I tried the usual solutions, including tightening the allen screws on the drive wheels, but no luck.
Some time back I had added a drop of white paint to each wheel so the actual rotation is more obvious.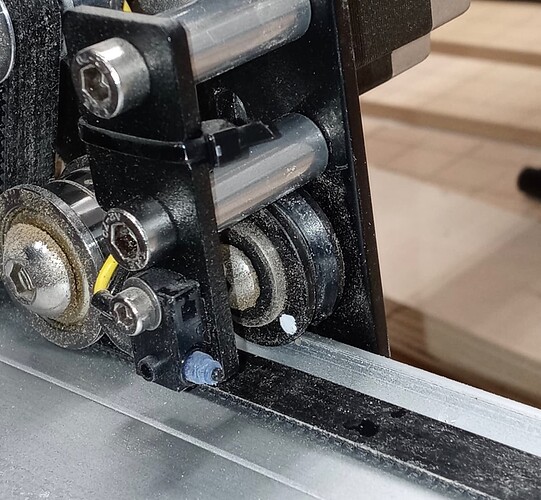 When I checked the rotation of the V-wheels, I noticed the upper back V-wheel on the right Y-axis rail was not turning. Investigating, I found the wheel was jammed against the lower standoff for the limit switch.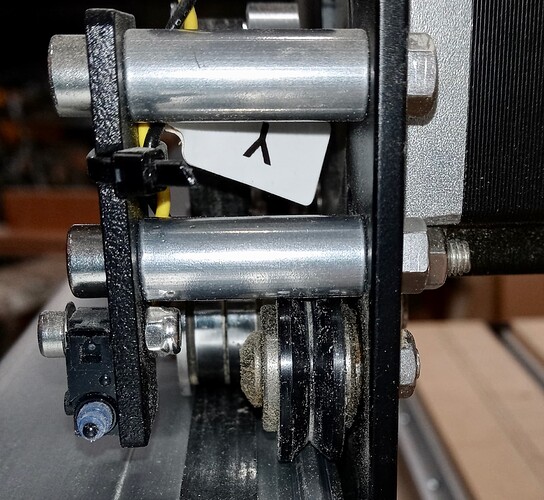 I removed the standoff and filed a recess to allow the wheel to turn freely.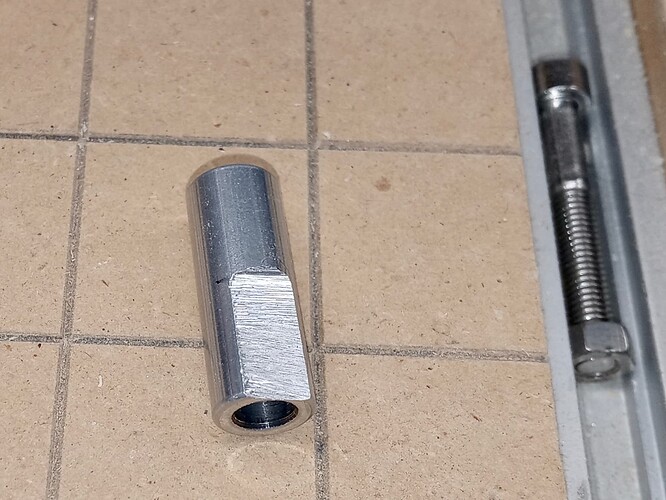 This resolved the problem. Unfortunately, in dragging the fixed V-wheel over the rail a flat had been worn on the wheel that resulted in a bump on each rotation, so I need to replace it. But the main issue has been resolved.
Just a FYI.