Hey guys. So I've been noticing irregularities with my z-axis depth on projects. I cut this 3D rope border, yesterday with scroll. Let me attach an image to show you what I'm seeing :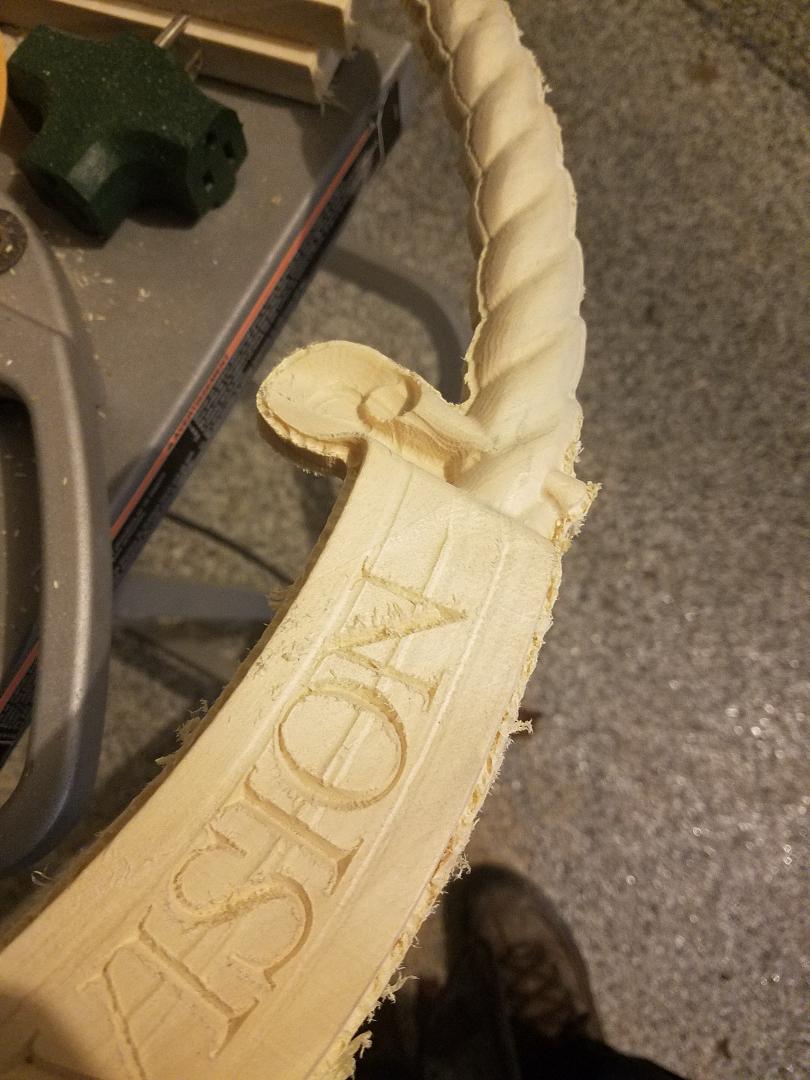 2 hours of sanding later here I am to try and get this fixed.
As you can see there are lines running through the project in several spots. I notice height irregularities in all my 3d projects. I did do a 3d clearing pass with .25 EM, so theres a chance I set the clearing bit too low (doing it with piece of paper, set to .02" machining allowance), but im pretty (very) confident some of these showed up from the 1/8" ballnose bit I was using. This tells me that my z-axis is not right. After reading other posts I know the z-axis belt needs to be guitar string tight. So its pretty tight but I'm going to tighten it more anyway not knowing if its where it needs to be.
I jog my machine all the way forward. Drop the gantry near all the way down. I can see the set screw when I look down. It is loose when I contact it. I'm assuming this is a problem? Im on the way to hardware store to get an Allen to reach it, as well as a 1/16 Allen to reach my pulley set screw. Is this my best bet to tighten this? Or do I gotta pull the router dustboot and motor off?
Finally when inspecting my z axis pulley set screw I'm seeing one of these partially sticking out, and it appears to be on an angle or crossthreaded. Heres the pic of it: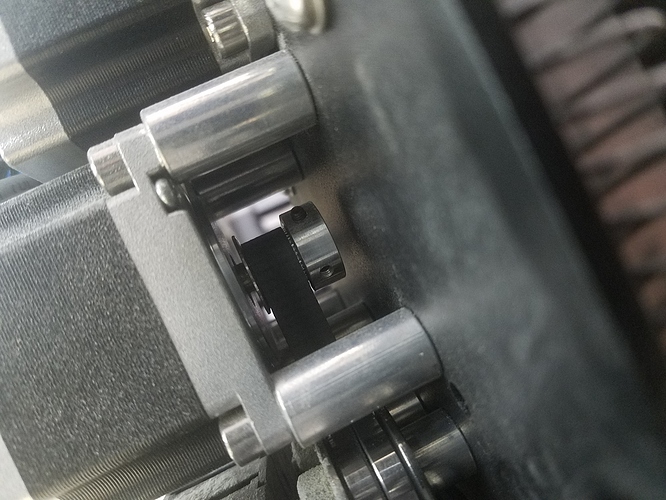 Thank you for any help!