I have been using carpenters tape to hold stock to the waste board, and have had very good results until now. The current project is to cut a small pill box out of a 64X52mm piece of hard wood. The box has 5mm walls and is 20mm deep, the stock is 28mm thick.
I attached the hardwood to the washboard using the tape and midway through the project the stock comes loose and the part is ruined.
My Feeds and speeds are shown in the screen capture below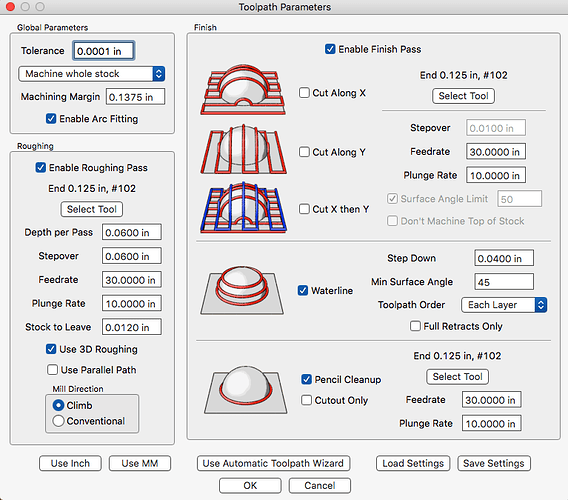 I have tried both climb and conventional settings and get the same result.
I tried using a piece of stock three times longer to get more surface area for the tape and had the same result.
Most of my projects have used stock that was larger, covering about half of the waste board, and thinner, around 10mm or less. These projects held well with the tape. The smaller thicker blocks come loose. Why would this be?
Is there something in my cutter settings that I should experiment with?
Can I use the blue fixturing wax, or hot melt glue, with a piece of hardwood stock? If so how much to apply and how to remove it?
I have a vise but have not used it since the cut goes to the edge of the stock.
What do you use to hold small blocks of hardwood?