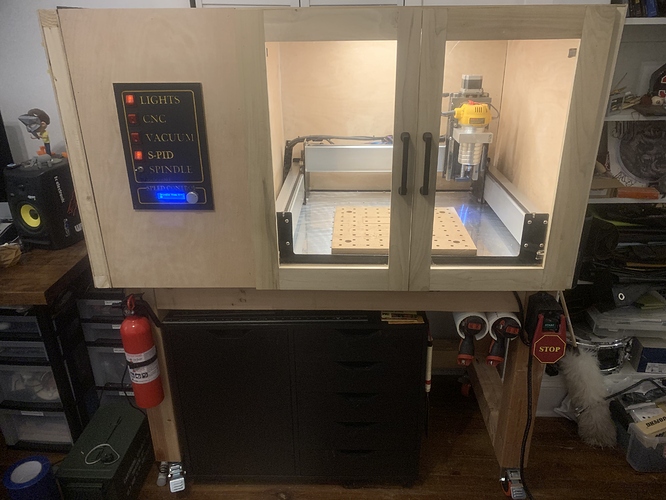 Since so many folks helped me out here, I thought I'd share my journey of refurb-ing a used SO3 and designing and building an enclosure for it.
Designed in Shapr3d: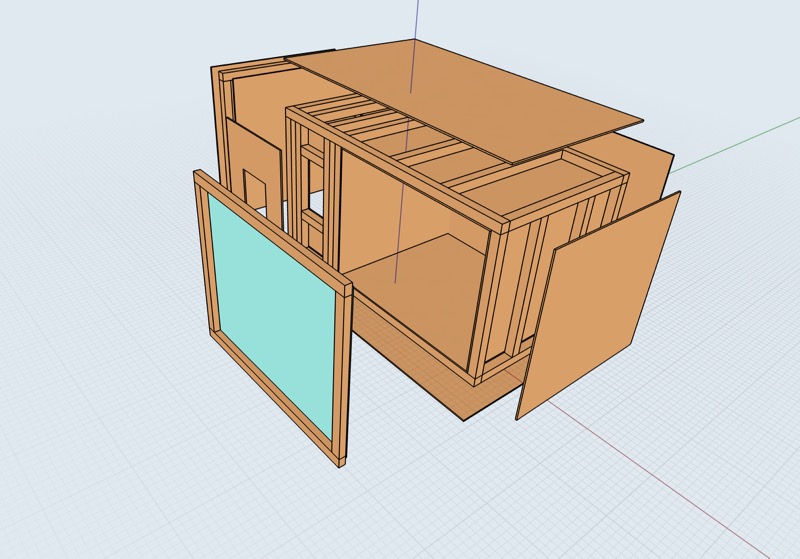 Link to full log:

I couldn't find much info about creating a clean electronics layout, so I cheated and stole parts form a ready-made switched outlet. I 3d printed a box to keep the wiring from the wood, and milled a faceplate to cover it all up. If I were to do this again, I would have planned for a custom cabinet below the machine instead of the generic bench I ended up making. I will probably build a cabinet later when I finally invest in my own sawstop. I would also have made the cnc compartment wider, because vacuuming is a pain. Of course, one of the new SO3 limit switches died on me today, so I guess I will have some time off from milling to design that cabinet, until I get the replacement in the mail.