What's the current wisdom on sharpening bits? Is DIY possible or is the only option to send them out?
DIY is possible, but it does take a little practice. The "Drill Doctor" does a really good job of sharpening drill bits.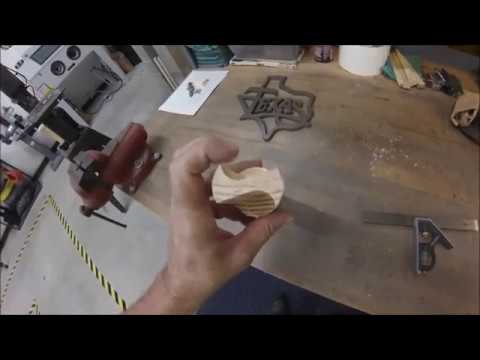 Are you talking about standard twist bit drill bits or carbide endmills? Carbide endmills can only be sharpened by professionals with fancy grinding wheels. It's pretty inexpensive, I got quotes for around $4-7 per endmill depending on size and geometry.
It's a great idea, the problems being:
doing it oneself requires special tooling/fixtures and skill
having it affordably done by a company requires a minimum quantity which it is hard for a hobbyist to realize
If the endmills are actually broken, one can recycle carbide at a decent rate — but again, w/ a minimum quantity which is difficult for a hobbyist to accumulate.
Standard endmills. I see plenty of videos online about sharpening contour carbide router bits, which several say can be done successfully with a 600 diamond stone/hone. Nothing about straight or spiral bits though. I only have about a half dozen so I guess I'll experiment and see what happens. Since I don't cut anything other than wood and don't need very high precision, I can't really do much more damage than set off the smoke detectors.
When I first starting investigating this, I search on router bits instead of endmills. Now that I've search on endmills I recognize that I have not the time, skill or equipment to do this. This isn't something that can be done with a diamond hone, I see.
Right, that's why I recommend to find a local sharpening service or even one that you can mail a dozen or more to so they can sharpen them and send them back.