So I've designed my new spoilboard and saved the gcode but, because it was mentioned on here, I thought I'd export the gcode directly to CM and see how it works. That was a mistake.
Although it started off quite well, cutting the t-track slots and the countersink hole in the NW position, it moved to the SW and did this along the way (small groove on the left):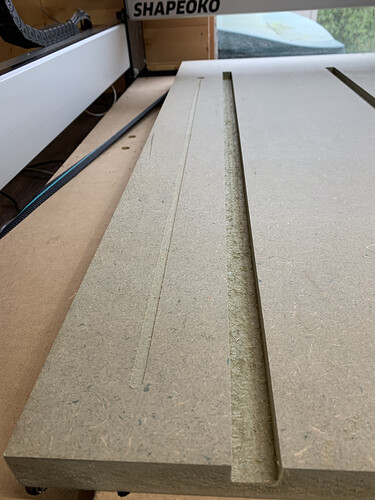 …and then stopped. Job finished.
Except, there was a load more cutting to do.
When I loaded the *.nc file into CM, it cut everything properly, at least until I paused it, but that's a different story!
Is there a limit on importing directly into CM compared to loading the *.nc file into CM, please?