So I have a shapeoko with a control board v2.4e that I want to use with a opt laser. I have connected the laser and the pwm signal seems to always be on. I had initially connected it to the pins showed here.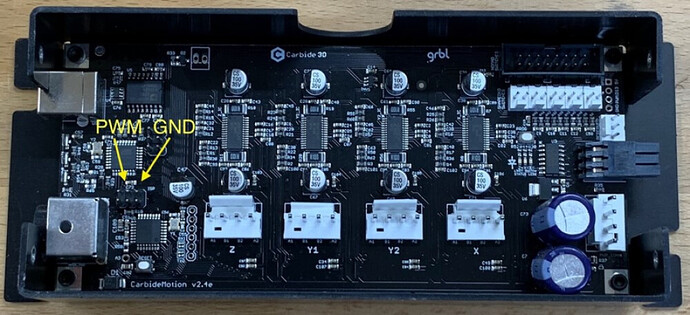 But this did not work, the laser stayed on all the time at a really low level.
So I soldered pins on to the upper 4pin spot shown in the following picture.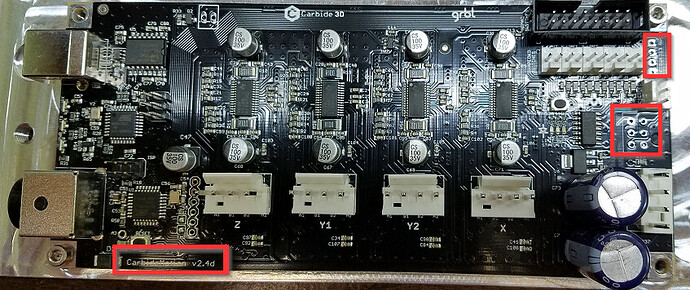 The result was the same laser always on at a low level.
Does anyone here have an ideal about what I might be doing wrong? I had the laser working on another grbl machine so I feel certain that the laser is good.