Is the new touch plate supported in the Nomad?
It should be as the shapeoko and Nomad use the same control board. I know it's been done but I don't know what hole the wire has been passed through. You might need to drill a small hole. @1st_Kiwi_Nomad can add some value here I believe.
In short, I emailed support@carbide3d.com. Jorge was incredibly helpful! Mine also had a faulty limit switch which he diagnosed via skype! Amazing customer support. So the best approach is to email them. But have them take a look at these steps and see if I missed anything. Maybe Jorge could extend this and make a Nomad classic touch probe install tutorial?
Assuming yours is like mine (mine is S/N 00046) then these instructions don't include our board. http://docs.carbide3d.com/assembly/touch-probe/
So what I did was
Step 1: disassemble a side, then the back, then the electronics cover, then cut this pin.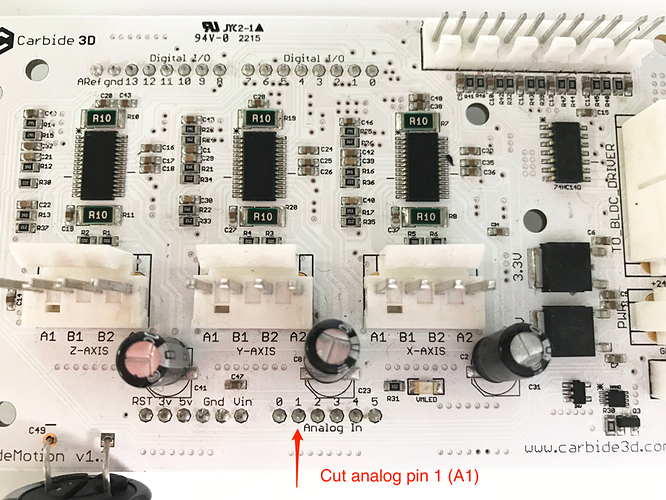 Step 2: install the latest carbide motion
Step 3: solder this red wire (this was probably the hardest part other than disassembling the machine)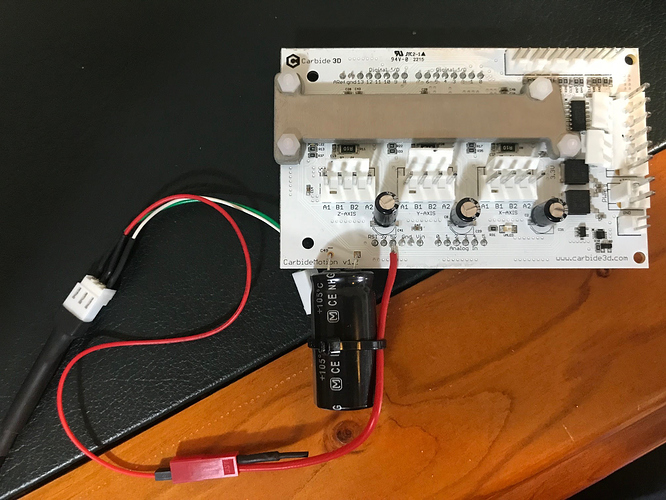 Step 4: Reassemble
whoa! I was just coming on here to be snarky about the touch plate and how I was waiting for it… are you saying it's actually available?? Let me run over to the store and take a look

It should be available real-soon-now (waiting on one batch of parts from a vendor).
I will admit that this whole thing has me feeling like an IBM computer salesman back in their heyday.
Hopefully once it's back in stock it'll stay in stock.
great! Snarkiness withheld

Thanks for the info. I appreciate your help!
This topic was automatically closed 30 days after the last reply. New replies are no longer allowed.