Definitely I am new to CNC. I tried to cut the same design 3 times. Once it was fine. However twice it just skated off by an inch resulting in a mess. Please see picture below.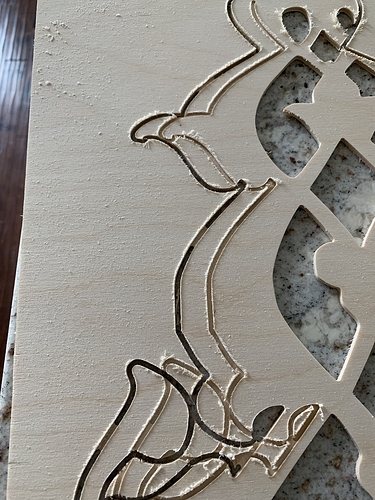 Quite frustrating after 3-hours of cutting. The job is tightly secured and has not moved at all.
Thanks in advance for your help!!