I re-sized the stock size for a job (from 600 x 400 to 500 x 390) and moved the vectors horizontally to align on the stock. When I simulate the top of the design is drawn off the material. I shuffled the vectors vertically to see if that made any difference - it did not.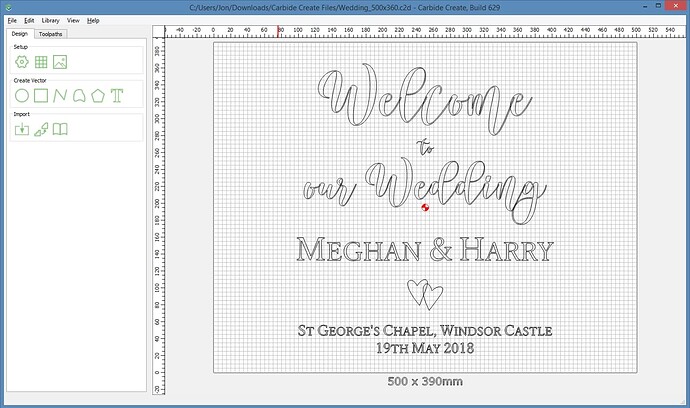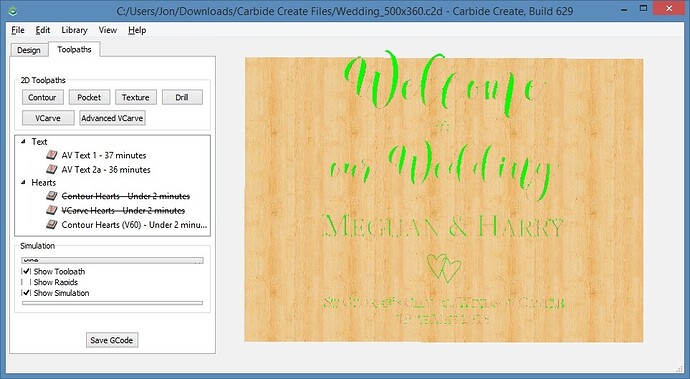 I drew a line at 345mm Y (should be on the piece) and simulated and it appears off the top - the simulation seems to think that the piece is 330mm Y.
I experienced this on the V632 beta, so went back to the stable V629 and it is the same. I tried a simple test (a circle on 100 x 100 stock, re-size to 90 x 90) and it worked fine. I suspect there is something in my project that has got mixed up following the re-size.
I then created a brand new project of the correct size, imported the c2d and got the same results. Something is definitely amiss as the simulation sometimes (but not always) shows extra toolpaths (see third image).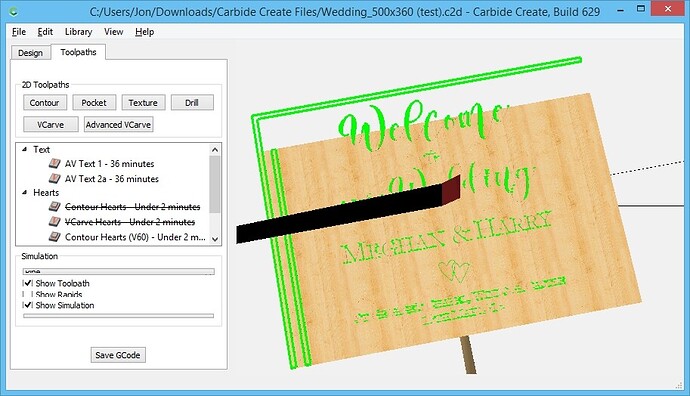 Wedding_500x360 (test).c2d (2.0 MB)