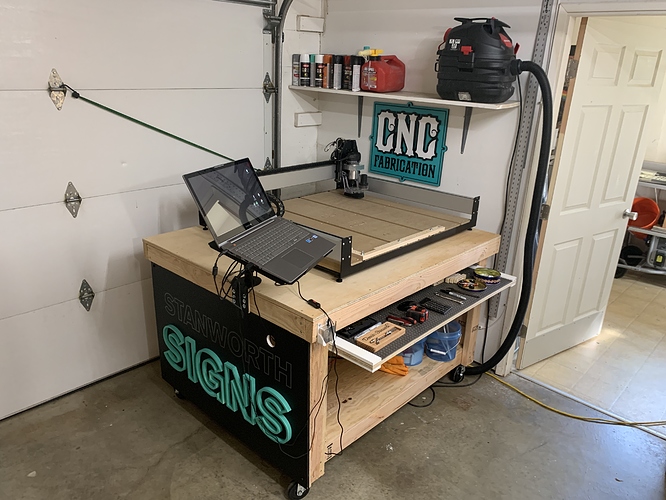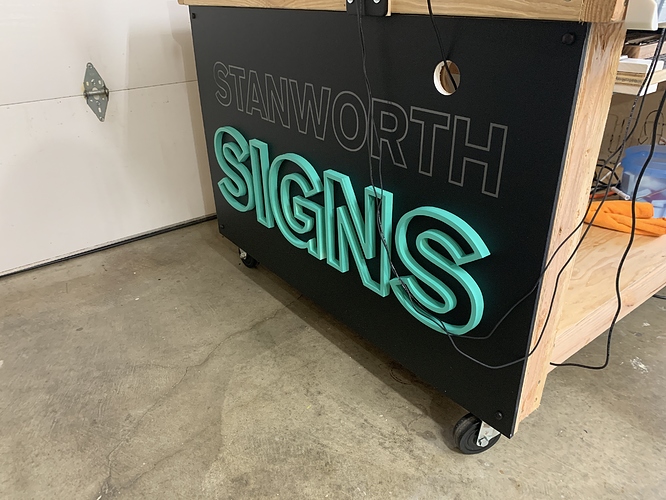 I'm happy with my setup. Think I am done trying to trick it out. I have other plans but, It just works. I have a fence on the T-track so I only have to zero my Z-axis ever. Installed the signage today. I've got a flat drawer to hold my tools when I need them. Not crazy fancy but works for me.
Under $3k investment, worth every penny. I used to order my dimensional letters from Gemini and Steel Art, now I can make most of them for pennies.
I should note, I've made a bunch of mistakes, frustration! Eaten up a lot of time (days), gone thru sheets of material and tried a bunch of different bits. I think I finally found my comfort zone for making signage.
Great Little Machine. Next purchase will be a commercial machine.
Dennis