Hi Guys, I'm almost back up and running; (moving during COVID was quite the ordeal). Anyway, I'm building an elaborate 4x8' benchtop and to do it I'm going to need to tile 2qty 25"x 98" pieces of Birch Butherblock top stock then join them together post milling.
Given this is about $500 in stock I wanted to run by the tiling procedure with you and make sure that it wont end in tears. So you know… the relative position of these holes in a grid is very important for certain jigs/tools to work properly with them. Precision is Paramount.
Questions…
I've watched a few tutorials on youtube where they zero X & Y using the midpoint on the stock… but I think it would be a better (more accurate) idea to use the locator pin hole created during each tiling procedure to RE-ZERO X & Y by plunging the bit into the locator pin hole…? (it's pretty close to a 1/4" hole).

I often see people drill into the spoil board first to create the locator pin holes, my approach was to square the stock on the spoilboard first, then drill THROUGH my stock into my spoilboard to create the locator pin holes; that way I have more control over pin-to-stock alignment… am I correct on both of these?

I don't understand the point of overlapping my containment boundary.

It would be handy to puts a chamfer on all of those holes using a V-Bit. But that would mean a tool-change… So I'm leaning toward doing this by hand with a large countersink bit. Let me know if you think it's worth it.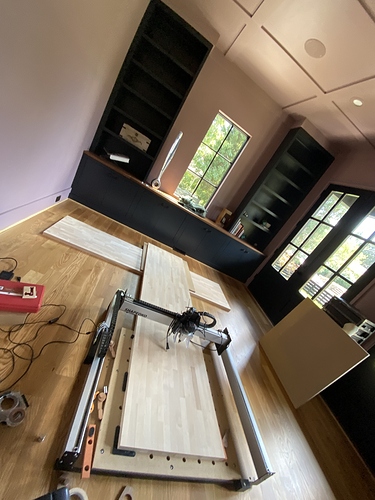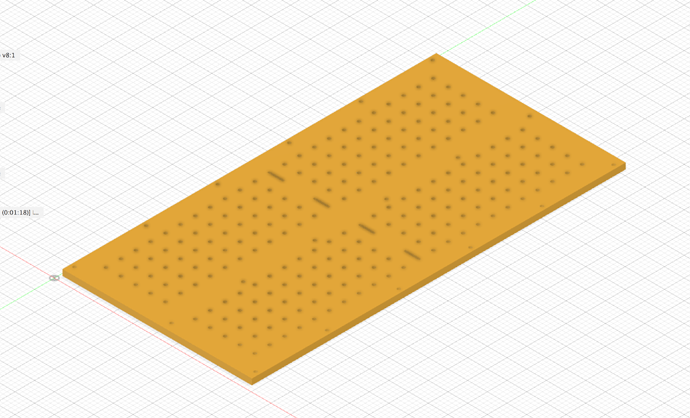 Here's the F360 File for with my procedures. I also am out of practice with toolpaths kindly glance over them to make sure it's as riding a bike as it feels.
https://a360.co/3f3Vuek