I've been having an issue when I have features next to the edge of the stock.
I think I'm setting up my project incorrectly.
I'm working at making a brand for the heat press I'm fixing up. But I feel like I'm missing something.
If I have a 2"x1"x1" stock, I will copy in my svg or create the content and draw a bounding box to match the stock (I want to create raised letters).
How I imagine it cutting would be (crudely drawn to show what I'd like it to do with a 1/4" bit.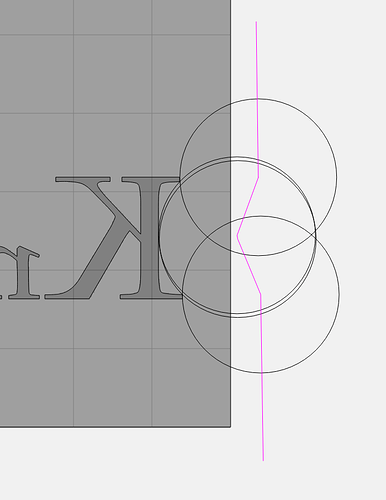 then go back later and clean up the details with the v bit.
but instead it skips past that area and nibbles away with the v bit.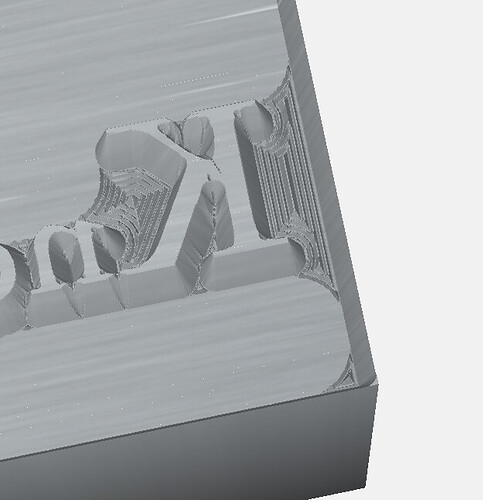 it ends up creating a bunch of extra toolpaths because it thinks it can't fit the larger bit into the gaps.
What is the best approach for this kind of geometry?