Hello everyone. It's been a long time since I've been present in this forum. Life in general happened and had not the mental clarity to devote time to CNC learning. Things are going back to normal and I'm staring to take on projects that I had to put on the back burner for a while. Since my vacuum setup is all set and done and working great, I'm moving into zeroing with accuracy. Touch probes interest me and I want to see if I can adapt one to my Nomad 833 Classic.
I'm interested in and just purchased this:
It will require for me to use Universal GCode Sender (UGS) to use the probe. So far so good.
When it arrives I need to connect a cable to the probe port of the board inside my Nomad and another one to the ground of the power supply unit. I'm not electronically inclined but are very handy and open to exploration. I opened my Nomad and think I found where everything should go but have a few questions. Here is the video that the manufacturer of the probe has online that shows how to connect the probe to the CNC's Arduino based board.
This is what I have in my Nomad 833 Classic
Probe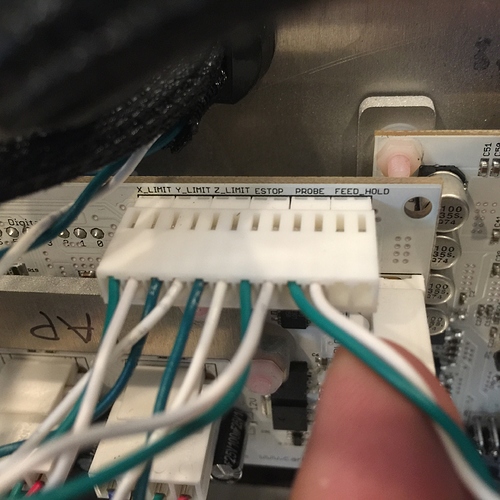 There are two cables. One white and one green. Which of the two should I splice the probe cable to?.
Ground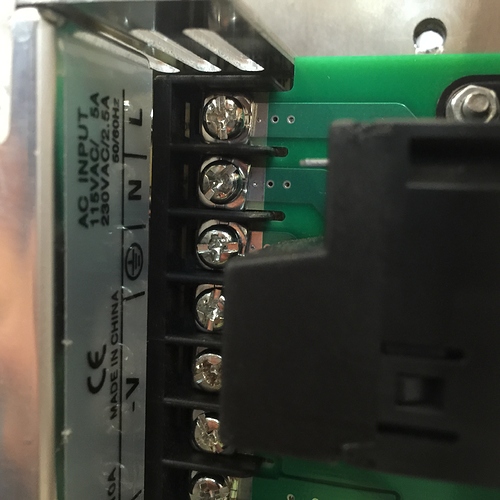 I think I can screw the ground cable to the third screw down from the top. I think that is the "ground" symbol. Would that work?.
I want to bring these two cables to some sort of connector attached to the case so I can connect and disconnect the probe easily. Any ideas, suggestions or warnings are welcome, please. I don't want to do something stupid if it's not worth it.
Glad to be back.
Patricio