So, have had the machine for a month, shapeoko xxl doing well,Now Both futura and arial font in carbide create and vcarve desktop do this same thing of mostly missing characters at the ends of lines and the material and the table are level. Is more visible with smaller fonts.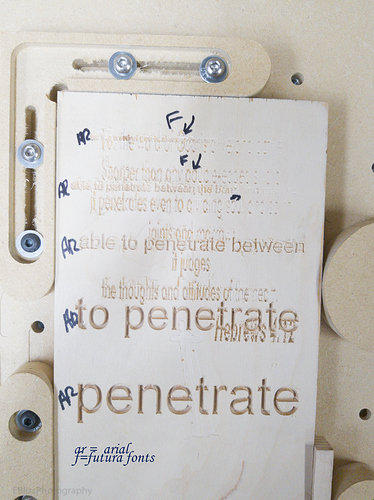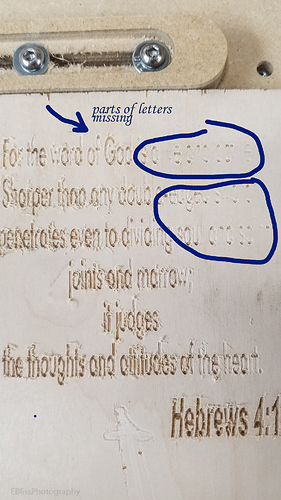 I have tried turning everything off and on without success. tried different gcode files.
I am using a 60 degree 1/2 inch vee bit from freud on all the lettering. Speed is 22000 , feed rate about 50 and plunge about 20.
Help, am kind of stuck here.