This is more or less a way to see if this method would be easier than traditional woodworking methods. I think you can get 7 or 8 of these milled out of a 10' board. It takes about an hour with disconnects and switching bits. So I'm not sure, I think a paper template and a band saw would be much faster. If only I had one of those :-P. There are 2 bits used. 1) 1/2" router bit from home depot (Generic Flat 2 flute straight) 2) 3 flute 1/4" from Carbide3d.
The 1/2" bit I was using a 40% step over and step down, so it made quite a mess.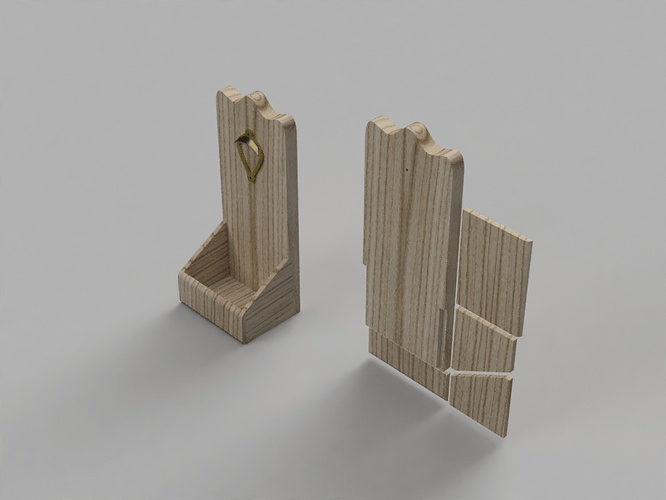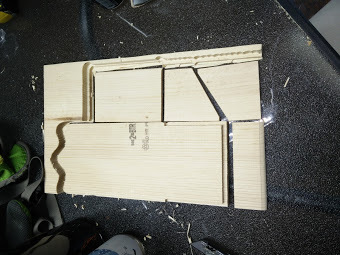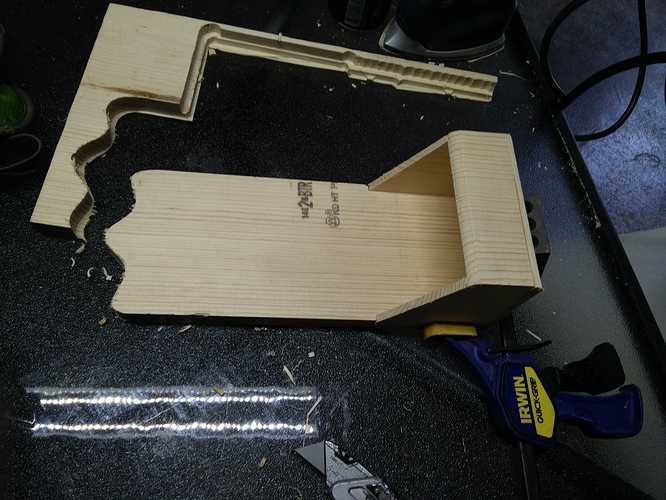 I'm thinking of V carving some sayings into the back plate before glue up. Haven't decided yet. I think it turned out alright, but definitely more room for improvement. Some of the thicknesses don't completely match up, so that makes me sad.