On Meshcam Build 27. When generating the path you can see how here the tool don't go completely up.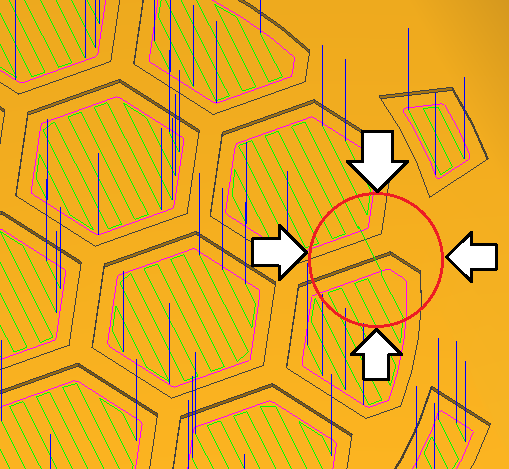 Because of this, as you can see on this picture, since I'm milling 0,1mm depth with a 0,5 diameter mill and the surface is complicated to set perfectly to 0. When doing the movement showed on the previous picture I get the result shown on this picture (two upper shapes).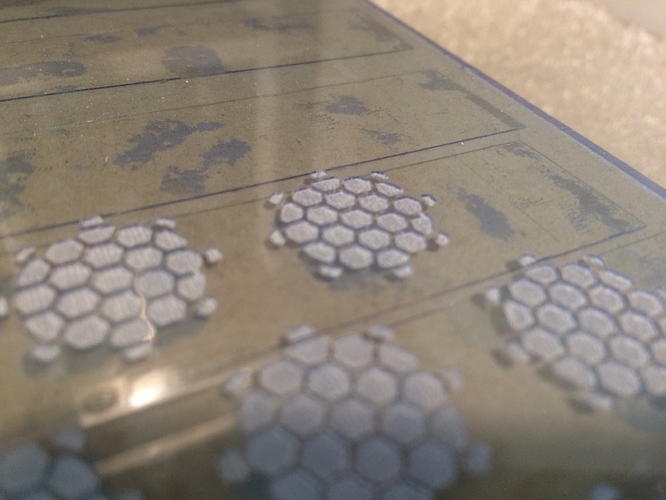 Otherwise on this picture you can see some of them without the same problem. I've tried to generate it along X, along Y, X and Y, and the result is similar I just change the position of the problem.