Design looks right, tool paths look right, but when I look at the simulation the spokes at approximately 2, 4, and 10 o'clock don't go all the way out near the rim like the rest.
How do I fix this?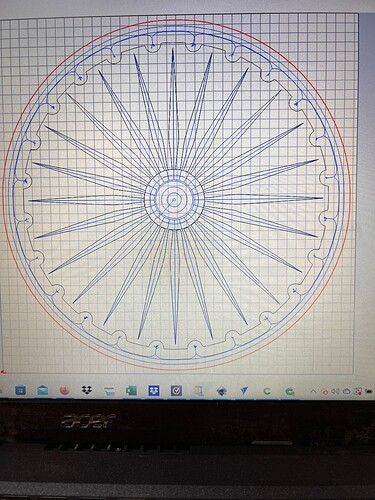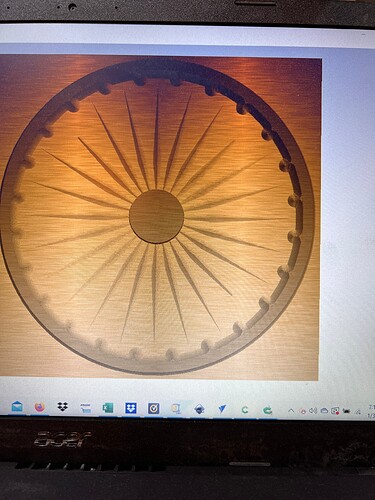 When I go back and create a tool path just for the spokes I get the same effect.
I thought about rotating the piece and recutting the spokes but the odds of getting it lined up perfectly are pretty small.
When cutting the piece it ends up looking like the
simulation.
I'd like to fix these three spokes if possible without having to toss the entire piece.