Decided to have a change from my gnomes (anyone know what a group of them is called?) and do a winter scene bauble. Sorry for the lousy photo. I've not decided if I shall paint it, glitter it or whatever!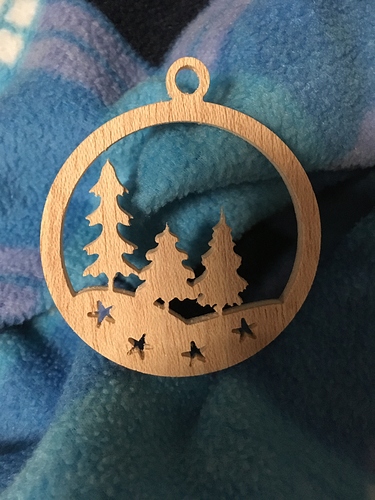 Go to
https://www.dropbox.com/sh/co01cmuihqcqjt6/AAAoqXA5kjsxv_nvzMOfmq8Sa?dl=0
For the free file.
This is great if you just want to make something quickly and uses up scraps. Made from 4mm plywood.
The file has a star at the top but I broke it off, that bit might need a bit of an edit if you want to keep it there!