This was a pretty simple project, but figured I'd post an example of using the Nomad for things around the house

My wife runs [her own business][1] taking care of kids out of our home, and she wanted to have a standing bar in front of two mirrors so that the infants in her care can stand and look at themselves or pictures mounted on the walls, etc., which helps them work on their balance. We hadn't mounted the top mirror yet, but we needed some stand-offs to get the bar the right distance from the wall. Excellent helpful-husband project!
Step one: draw up a quick shape in Rhino within the available stock-size I have on hand

Step two: optimize packing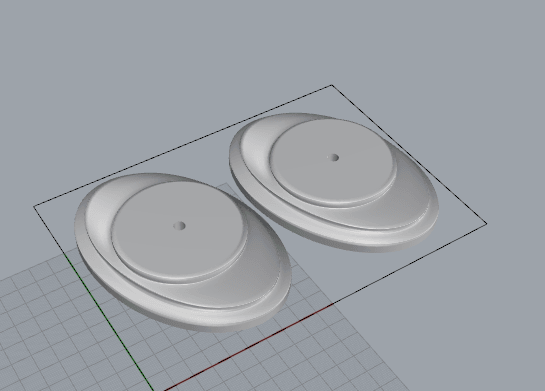 Step three: import into MeshCAM

Step four: simulate!

(I ended up running a second finish pass that I didn't capture here, to reduce the amount of sanding that would be needed afterwards)
Step five: cut!

And there you have it—a quick project for the Nomad around the house


[1]: http://ecfoundations.com