Chapeau to Carbide3D! When I ordered my PRO XXL, the website said clearly that the machine would be shipped out in one week. One week later, I had the machine.
An earlier email to Support gained me the footprint dimensions and I set about building a support table – largely from scrap material lying about the shop – and the table was done just in time.
While I do post YT videos, I am often too busy with the wood shop to set up a camera, make a script, and shoot video. But I made one this time around.
The CNC learning curve is not unsurmountable, there is a process, and it is coming to me. Where this leads is anyone's guess.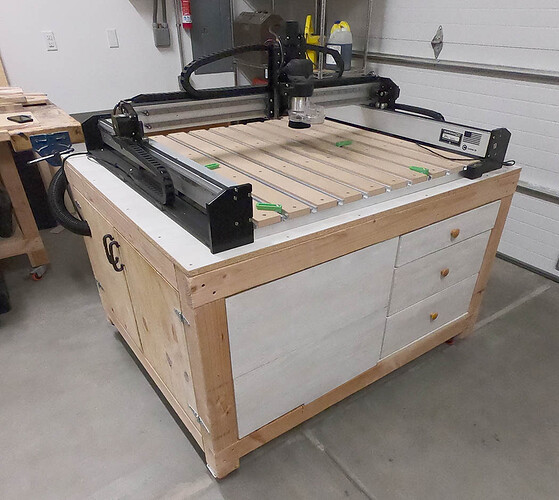 Here is the video: Shapeoko CNC Assembly w/table - YouTube