Hi Guys,
I'm using a new shapeoko xxl and having an issue. I'm trying to machine the design seen in the pictures and using the meshcam wizard to generate the toolpaths. Everything looks good on the simulation
but when I actually cut this happens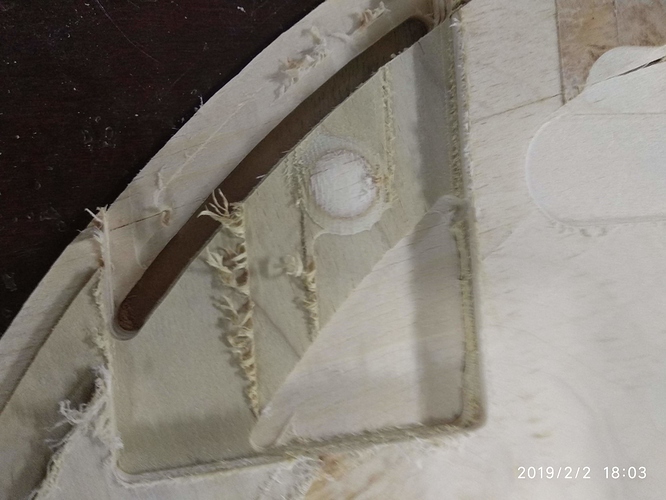 Note the gouge lines right in the middle of the piece. It should like a dome sitting on a flat piece of wood with a step. No furry lines at all. I've tried many many different ways. I'm just trying to figure out if there's a problem with my meshcam settings or my machine. Thanks for your help.
I'm not allowed to attach anymore images in this post. I'll try in future ones.
Also, I'm using the .25 bit that came with the machine. (you can see that in my later post).