Trying to isolate the issue with my Shapeoko, I was examining the different components for any slop or break when I focused on the Y Axis Carriage plates.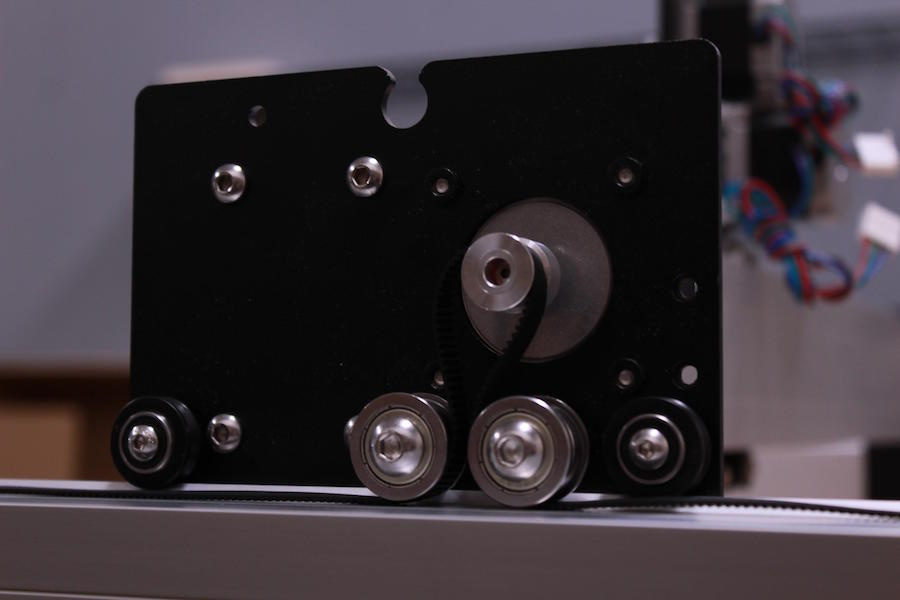 Some people have turned them to get more accessible surface area on the wasteboard but I wondered if anyone has ever considered redesigning the plates so the stepper were repositioned to face the X rail instead of being behind or alternatively in front. The Y plate would become effectively two narrower plates facing each other, one that attaches to the X rail with the V wheels and the second, attached to the first with a pair of brackets would have the stepper and gears facing the other direction. As a result, the surface area would be increased by approximately 2 1/4 to 2 1/2 inches with the same rails.
Maybe there are reasons why this would not work but I found this an interesting possibility. Unfortunately, I don't think that I have the required mechanical and electronic engineering skills to try it by myself.