So here's some fiddling in GWizard. 1/8" bit at 18000 rpm (this is also the recommended speed for my Amana bit). Keeping the bit within deflection tolerances has me around 50ipm, so this is pretty analogous to slot #1. So in the video above is the first cut what people would consider a 'good' sound? The chips seems good, I feel like it's close but I literally can't tell if I should go a little faster or slower.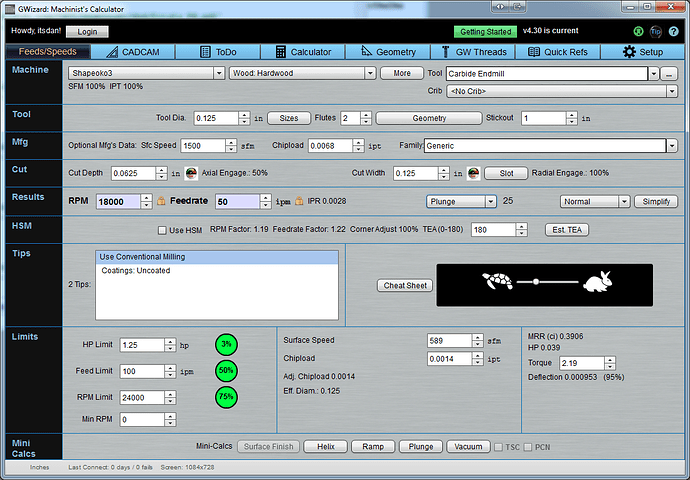 If I put in the 45ipm I was using in the video and bring my rpm's down to 16.5k (essentially the lowest on the dewalt scale) I likewise get no deflection warning, suggesting I can either lower the rpms or up the speed to 50. It's too late to run the machine here but still curious what other insight the community has.
Also just confirmed my Amana bit is 20ipm but at 1D or .125" depth, I'll have to setup a test testing gwizard's numbers as well as Amana's, but since it's roughtly 2x the passes at 1/2 the speed it should be pretty comparable aside from time spend plunging.