So I was trying to hollow out a guitar body today. As the machine was going to make it's last pass for the pocket, it tore through the side wall instead of retracting to the normal hight as it did on all the other passes. After that, it drilled straight down through the material and into the wasteboard at the location I would have expected it to start the next pass.
I am assuming it's something to do with my Z axis but I didn't hear any belt slipping, and the endmrill is still tight in the machine. any ideas when why it wouldn't have retracted properly?
I am assuming this is something mechanical but I've attached the gcode in case someone can see something in there.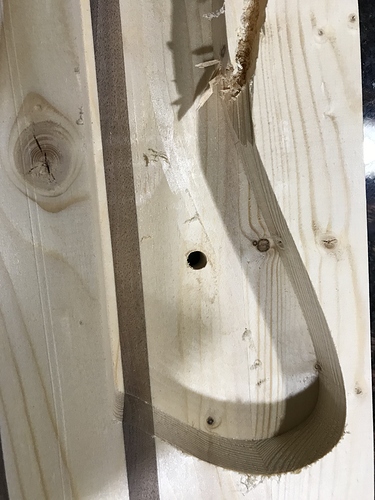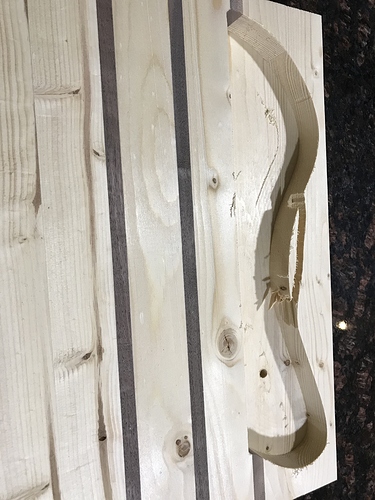 guitar body 4E.nc
(1.0 MB)