I just installed the new version of the Shapeoko 3 slider from CNC4newbie. Can't wait to do a test cut tomorrow.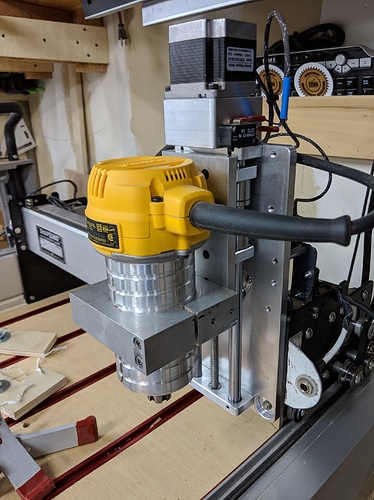 FYI, I used all the settings that Dustin S Tilton posted at
New Linear Z for my SO3 XXL - Long post with pictures
. As Dustin found, the first attempt at moving the Z, the motion was reversed. I used all three of Dustin's settings changes and they were perfect. The were,
$3=2 ' = change the direction of the Z motion
$102=200 ' = Z axis travel in mm i.e.; jogging 1 inch actually moves 1 inch
$122=750 ' = increase the z axis acceleration.
I hope this helps some one else.