I've been meaning to ask the community about this popup: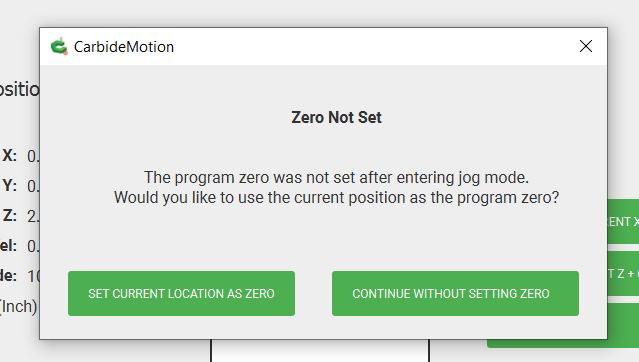 Normally (95% of the time) I write down (or take a photo) of my XYZ 0 location, but there have been a few times where I failed, and combine this with the popup window, one where I KNOW which button to press (The Big Lie Button that says CONTINUE WITHOUT SETTING ZERO) because I set my XYZ0 yesterday…and BAM…I accidentally clicked on the LEFT Button…I've lost my 0 location. Ouch!
So what is the history behind this popup?
And let's vote: Who likes it, and Who hates it?
Maybe I am like a farmer…alone in my field…