Wondering is anyone has any suggestions…
Complete noob here. My new Shapeoko 3 will apparently be delivered on Tuesday so I thought I'd fire up the reconditioned Dell Optiplex PC (8G of Ram, Quad 2.4G processor, Windows7) I bought to run it, and have a look at the Carbide 3D software.
The menus in both Create and Motion are illegible for me: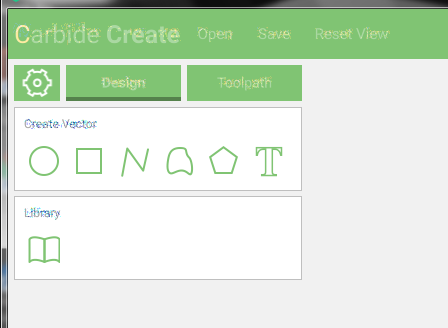 Does anyone have any ideas?