Ok…I've got this persistant problem of my text edges looking like dog bones when I am making vcarve paths in Carbide Create.
I'm using a 60° Vcarve bit and I'm pretty sure I've got it entered properly in CC: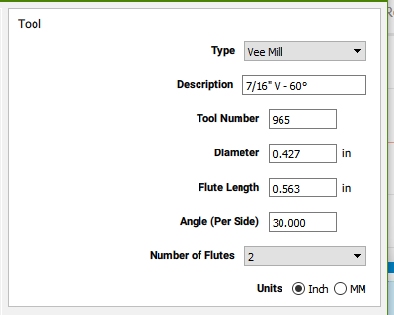 Any ideas of what's going on? Its quite maddening to have to go over each edge with a small file to fix them up to be presentable. Attaching the CC file in case anyone wants a look.
In Christ Alone.c2d (282.1 KB)
Thx!!