Plus a few MeshCam Questions…
Okay, this is the .stl file I created in Fusion 360. Not much to say except I obviously don't know how to create a model in 360 which is the right size because I had to reduce the scale of this one to .1502 (uniform) to make it fit my stock. The reason I am making slotted wooden spoons is because my Mom asked me to.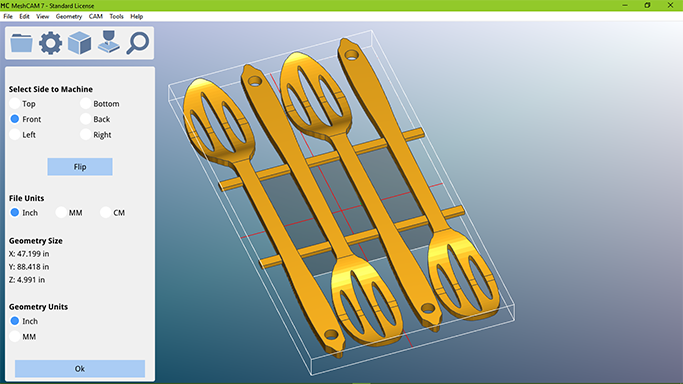 I selected the 'Flip Job' because, well, I guess I need to flip it to do the other side.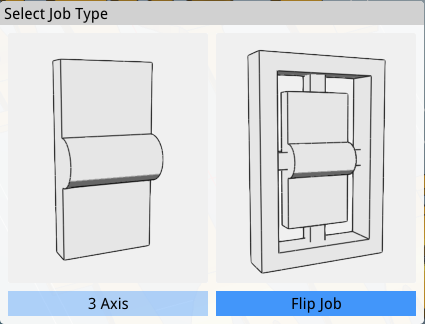 I bought a 4' length of 1" x 8" maple and the .75" x 7.25" are not true measurements, just what the wood should suss out to… roughly. I will get my calipers out to get the actual before I run the job.
I'm honestly not sure what to do here. I chose not to do anything and hope that the default would be the lower left corner of my stock?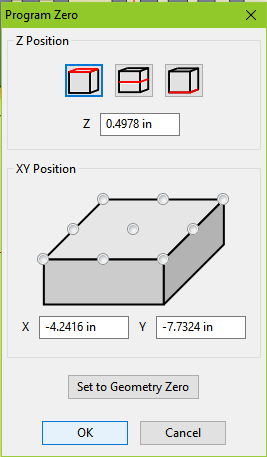 I set the maximum cut depth to .65" so it wouldn't cut all the way through the stock on the first run leaving a bit more stability for the second.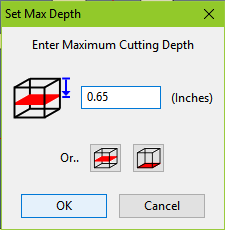 I set the entire piece of stock as the region to machine then set a few keepout areas for 1) areas to set clamps (top and bottom) and 2) shortening the tabs for more hold and less machining time. Granted I don't save a lot of time but every minute helps.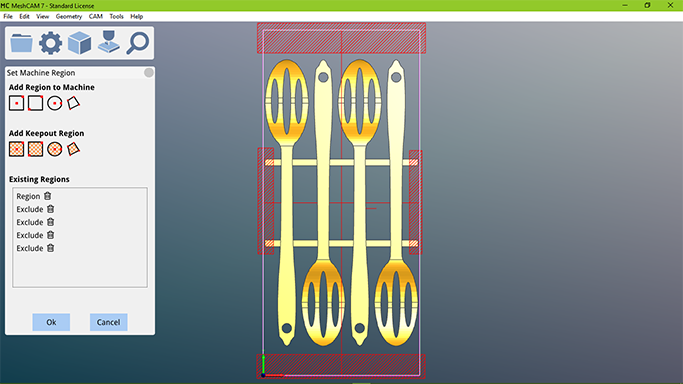 Then I set the toolpath parameters with a .25" ballnose bit using the mahagony feeds and speeds off the Shapeoko Feeds & Speeds .jpg. I know Maple is a bit harder but I went with what I had. Just to mention - I have G-Wizard and plugged in all of the information for the job but when I plugged in THOSE numbers the runtime per side was going to be two to three times as long. Therefore I opted for the .jpg.
Now even though I opted for the .jpg info the runtime (per side mind you) is still reporting as 48 minutes just for roughing. I can't imagine running a finishing pass, on spoons, if four spoons take me nearly four hours, plus sanding, plus seasoning. Just roughing will be a bit less than two and the hand finishing won't be much more effort.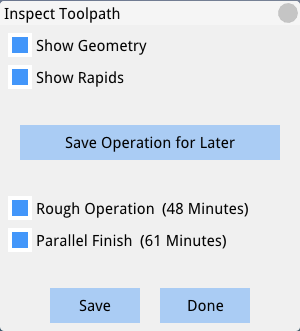 Now for the questions:
Without going to a larger bit can this be sped up any?
From what I have read on the forum (yes I did read the forum before I posted) I think I know the answer to this but I am often wrong - which way do I flip the stock? Imagine the length of the stock is Y and the width is X. I am guessing X. Is it?