I am currently reading up on feeds and speeds, but I am a bit confused by the wide range of numbers I am seeing as "defaults." I want to make sure I am reading these correctly before I get myself totally lost.
For example, if I add a new Vbit in Carbide create, I get defaults like this: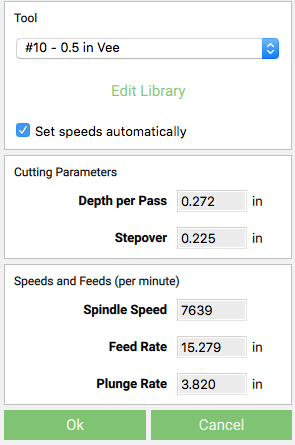 However, if I look at something like V-Carve Desktop, I see that other than the depth per pass, the feed and plunge are around 6 and 10 times what they are in CC (spindle speed is also 2x):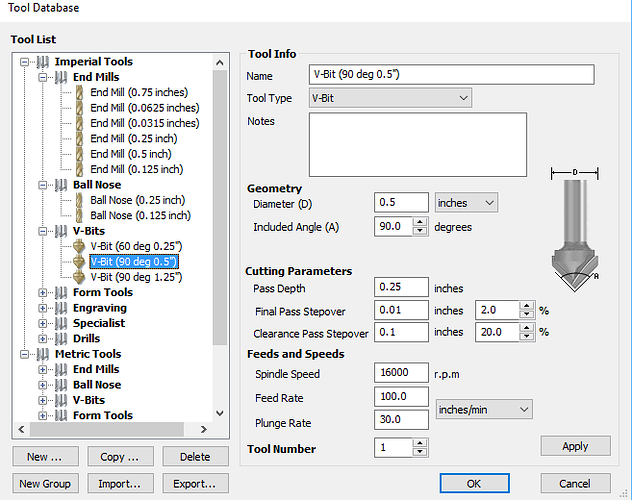 Both of these are inches per minute, correct? It seems like moving the tool 100 inches per minute will be really fast. Am I reading this correctly?