This is one of my favorite custom made tools to date. A drag knife for $10!
I really wasnt sure how useful a drag knife would be, so I was hesitant to spend the money on a good one. Curiosity got the best of me and I decided to try making one with what I had on hand.
My goal was to get just taste of what to expect from the option of cutting vinyl and thin materials that require a blade. I started with a swivel hobby Blade, exacto makes one but I used the techni-edge made version.
How it works, these swivel cutters have a floating blade insert, allowing the blade tip to to follow the direction of motion.
All you need to do is cut the hand down and turn the diameter down to. 25" on a Lathe.
I used carbide create to test, and it works!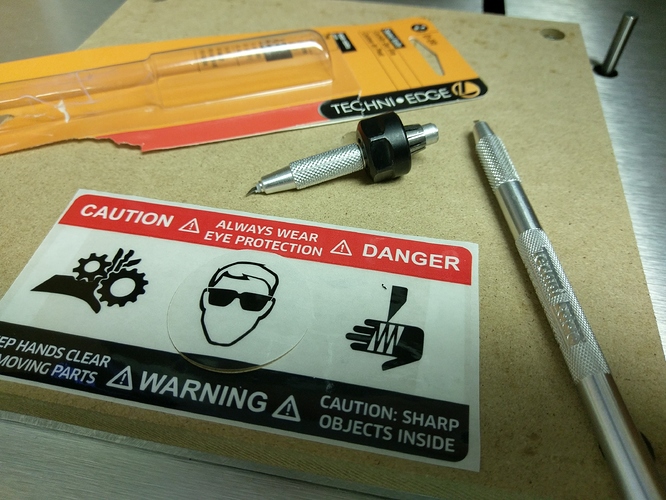 A quick video of the first test using Carbide Create.