I'm getting my next project ready which will entail another 3D carving which I used blender to create my model of a tree with roots.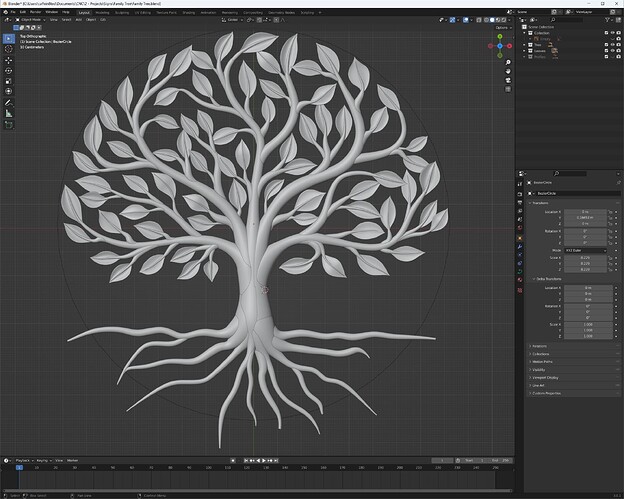 I also imported it into Fusion to see how the performance would be and so far it seems fairly good. I think I learned a new technic which results in less vertices in my mesh which probably helps.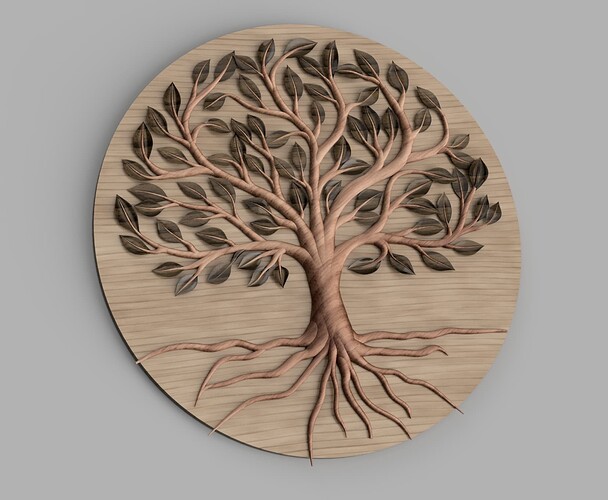 Now my question is about the best approach to mill these 3D carvings. I have a Spetool tapered endmill which has 1-1/4" cutter length and was wondering about my strategy.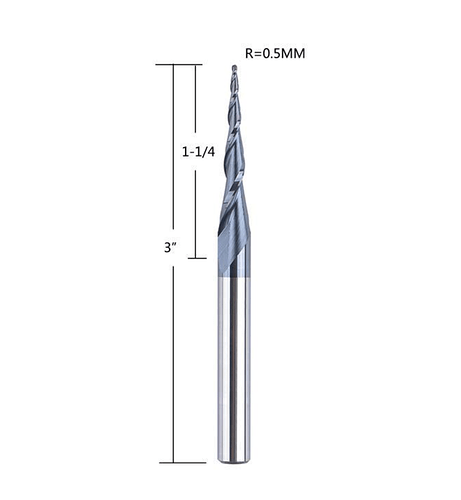 I usually use 1/4" or smaller as needed to clear the bulk of the material leaving 0.5mm axial and radial which I then use parallel passes with the tapered endmill. Now with that length of the cutting edge on the bit could I save loads of time by not using the 1/4" up/down cut endmill and let the tapered bit do all the material removal? Anyone have success with this approach or is that a recipe for failure? The max depth is about 3/4" but the stepover I usually use is about 0.3mm.
(Edit: I'd imaging the initial plunge and pass(es) would be the worst for resistance against the endmill but once the initial passes are done would it not be OK up to 3/4" with only 0.3mm stepover. I'm all for trying but thought someone here may have already attempted this and could maybe save me from ruining a bit)