I probably should not have started with aluminum as my first project for 3D, but I did. I got essentially what I expected except the texture was not at all what I expected. In prior cuts in aluminum I have have always gotten a bit of a texture, but the surface has been pretty smooth over all. (Tramming would probably help this). The surface texture from the 3D cut is inconsistent and rough. I used an 1/8" bit and a 1/32" and the 1/32" bit yielded a rougher surface. This is what I get after the finishing pass.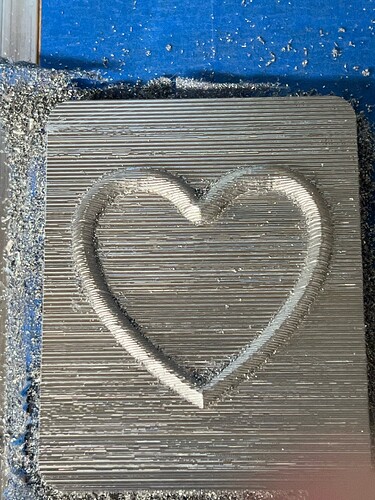 I looked at the gcode and it seemed to be fine. My only guess is that maybe the step over is wrong for the 3D settings.
I decided to do a pocket operation with a 1/16" bit to see if could smooth the surface a bit. Here is what it looks like: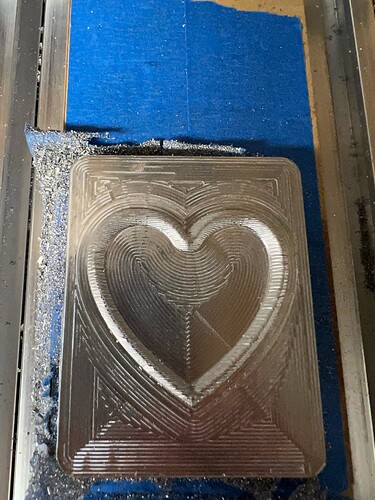 It's very strange.
Anyt thoughts on what is going on here?