Here is a classic birdhouse design for wrens or similar birds.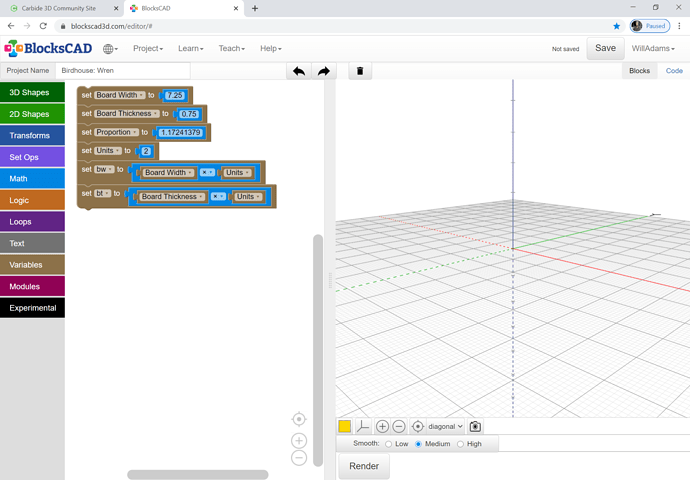 It will be cut out of and proportioned based on a board (7.25" is recommended) — efficient use of stock and adjusting for local species is left as an exercise for the reader.
Where necessary, parts will be chamfered using a 60 degree V endmill.