I've had this noodling around my brain for a while, and given all the conversation around HDZ ears, Sweepy, Brush Length, and the viral broomstick challenge I'm going to let this genius idea go for someone who is more proficient in manufacturing then myself (I want the royalties tho).
The fundamental problem with dust shoes comes boils down to z-axis independence vs. not; my question to you is why not have your cake and eat it too.
This is the inspiration: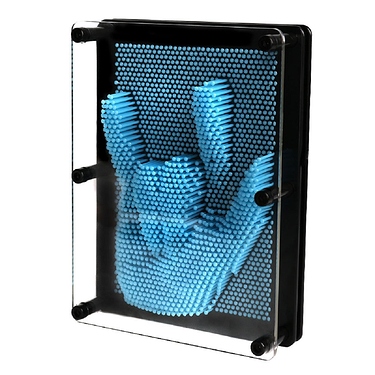 Headed pins not brushes are the solution. 10-15 row ring of headed pins around a spindle mounted dust shoe. Find pins that are flexible enough to allow for you to approach from the side as well as from the plunging motion. If such a material, pin & flexibility combination does not exist… Bond all of the heads of all of the pins together. Make the outermost (furthest from the spindle) pins the progressively the shortest … so that when you approach stock from the side the outermost rings raises the inner most rings so that you don't get "caught" on the side of stock.
I can't be the first guy to ever think of this am I?