Today I have a new problem with a new 2 sided job using tool changes and the bitsetter. I ran a similar job yesterday with no problems.
I initialized the XXL and then set my X,Y, Z zeros manually. Not enough room to use the probe.
I then actually selected "Load New Tool" and let it go to the bitsetter and checked the zero after that it was spot on.
I then load my file and run it. Immediately when the XXL starts to run the job it goes up past the hard limit for the Z axis. I can hear it hit.
Then it begins the job and it is plunging way to deep! I am 99.9% sure because it went up past the hard limit on the Z top end and that threw things off.
I designed the job in Vcarve and I have actually already ran a successful job yesterday that was almost identical. I did not have this problem then.
I am attaching my Vcarve file and my Gcode and hoping that someone might have a clue what is going wrong. I have double checked my Vcarve Pro setup and re-exported the toolpaths. I am using the Shapeoko_inch_TC Post Processor.
I have attached photos of the box I did yesterday and then the deep plunge that I aborted today. I think It has to do with it hitting the Z limit at the top.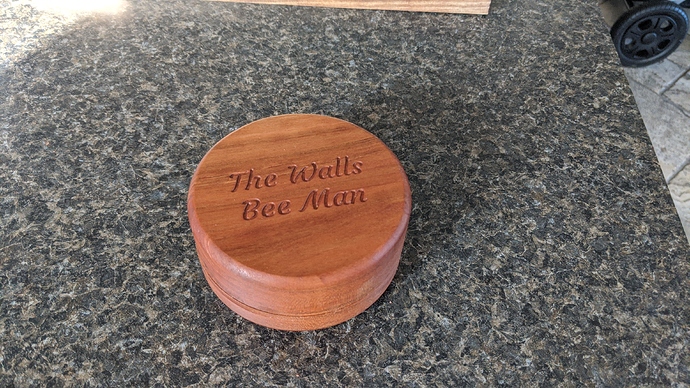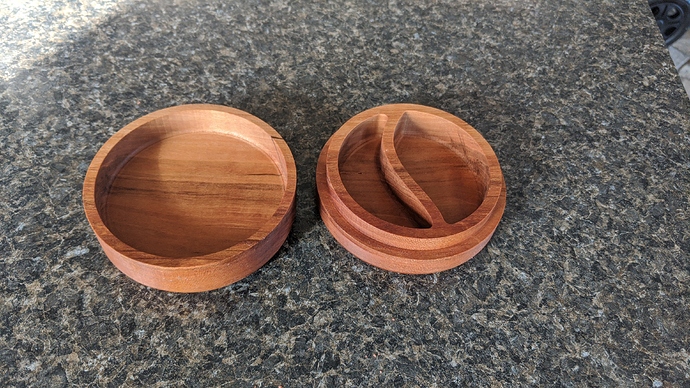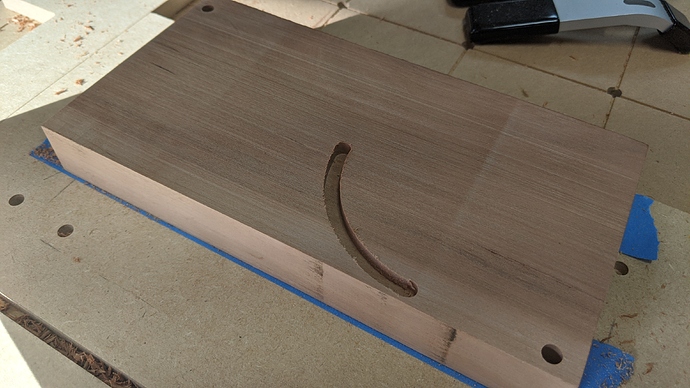 Round 4in box for Ann McKeel.zip
(831.4 KB)