I've just gotten the BitSetter (https://shop.carbide3d.com/collections/accessories/products/bitsetter?variant=31288336875581) and the corner square (https://shop.carbide3d.com/collections/workholding/products/carbide-corner-square-guides?variant=31487905988669) and I want to zero the x, y, and z-coordinates to the bottom corner of the corner square on each initialization: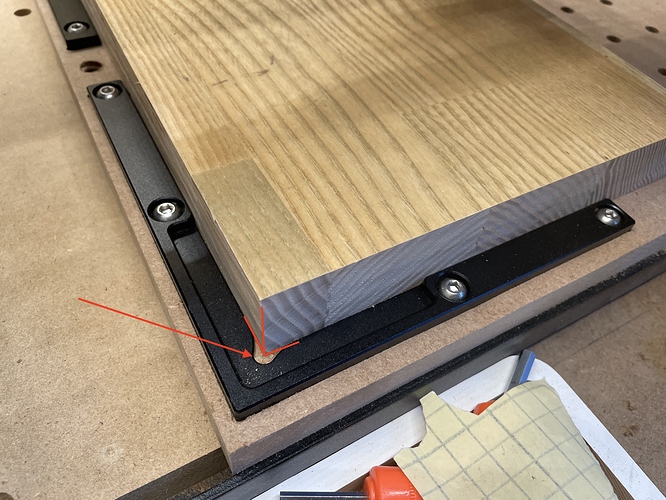 Right now I'm zeroing the x and y-coordinates by moving the gantry as far to the right and back as it can, zeroing the gantry, and then moving it to the absolute position that I've written down. I don't know if there's a better way to do this?
When it comes to the z-axis, I don't know what to do though. When the machine initializes, it "zeroes" on the BitSetter and then goes back to the middle forward rapid position. I can't set an absolute z-height though, since the height of the bit me differ How would you deal with the situation?