I need some help on how to add support tabs to a already existing STL file in Meshcam
Hi Jason,
Load the file as in the following image.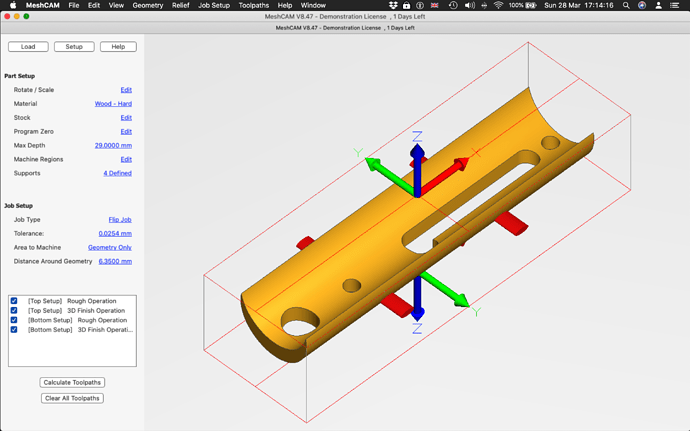 Click on the highlight next to 'Supports' which is the last heading under job setup. My image shows that I have four defined and they show up as red on the geometry.
My next image shows the supports as specified: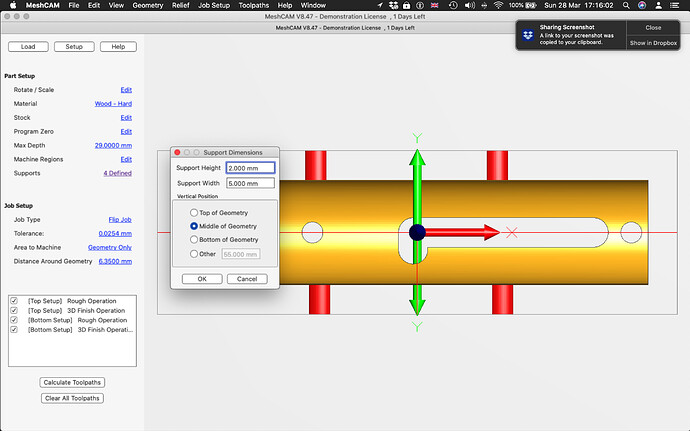 It demonstrates the values and where the supports are located.
My last image shows the supports as specified on the workpiece.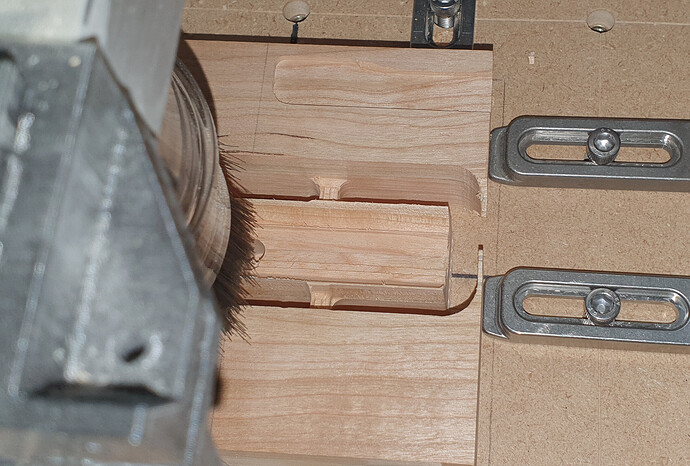 Hope this helps. I am just using an evaluation copy of MeshCam, which expires today.
This topic was automatically closed after 30 days. New replies are no longer allowed.