I am quite new at using a CNC but I'm learning and having successes with my Pro XL. Currently, I'm trying to figure out how to cut a specific part out of aluminum using a vise (hopefully to eventually splurge on a SMW fixture plate / vise as used in the simulation). The part I am trying to cut is 52mmx134mmx11mm and has two "elevations" with various holes, slots and recesses. As such, I need to run this as two different setups, one for each side.
The best I've come up with to cut one side and then end up with this setup for the second side: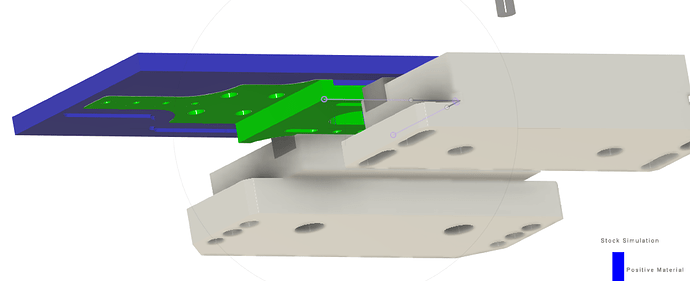 and then the finished part would look like: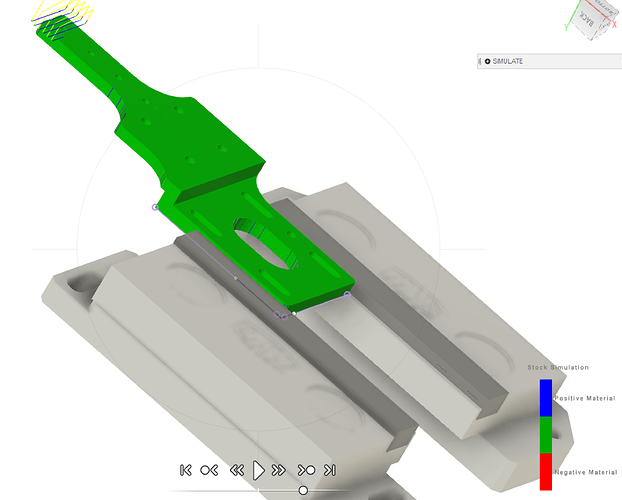 I am assuming that having so much overhanging stock is just plain stupid. Is that true?
Assuming my intuition is right, does anyone have any suggestions for how I could cut this part?
Alternatively, suggestions on redesigning the part to make it easier to cut on the shapeoko? I'm trying to keep the weight as low as possible which is why it isn't just a bigger rectangle. Aside from that constraint, other suggestions would be gladly investigated!