I would like some advice on how to create this part using the toolpaths available in the free version of Fusion 360.
Here is my approach. I would love to hear from more veteran users what their approach would be.
I have a large 12" x 12" x 3/8" piece of 6061-T651 aluminum. My piece is 2.5" x 0.5" x 3/8".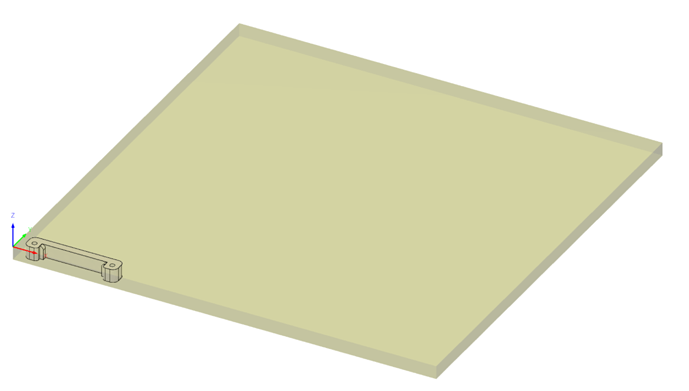 I have sketched a rectangle around my model to keep the adaptive toolpath from removing more material than necessary. However, it seems like adaptive toolpaths do not allow tabs. My thought is to have some axial stock to leave in the adaptive toolpath, and then use a 2D contour w/ tabs. However, the 2D contour on the remaining materials is not ideal since I did not have the benefit of the adaptive toolpath, right?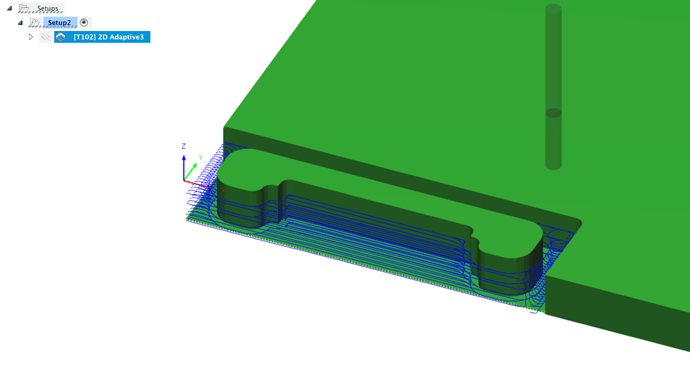 Btw, I also plan on making a small pocket for those two holes, then using a drill press for better accuracy. I then plan on hand-tapping those two holes.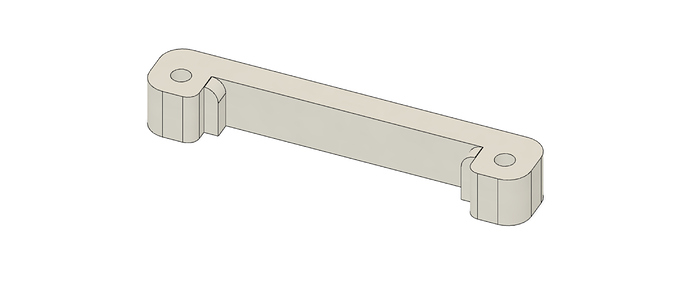 How would you machine this part?
Thanks!