Was surprised to get some chatter on aluminum after running Winston's feeds and speeds that were done on the SO3.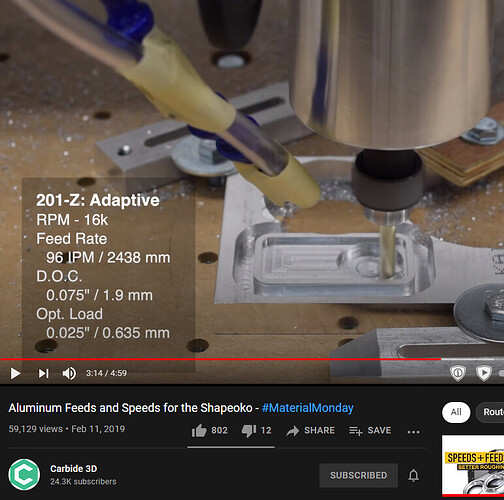 2 flute, 1/4" flat carbide endmill
Dial 3 on the Makita (~17000RPM)
2D Adaptive
2438mm/min (95ipm)
Optimal Load 0.635mm (0.025in)
DOC 1.8mm (0.071") (down from 1.9)
I would expect the Pro to snooze through F+S recommended on the SO3? Also, I have to helix entry at 800mm/min and it still sounds preeeety terrible.
The only last thing i can think of is my workholding - superglue on to MDF that's bolted down.