First try at milling 2017 Aluminium, I reused the settings that worked so well in 6061 (see Winston's video), and…it ended up in a minor disaster, gummy cut and eventually a broken endmill (yes, I should have stopped the cut earlier).
After scratching my head a bit, I realized the Makita was set to 12.000 RPM instead of the expected 10.000RPM that went with my feedrate (760mm/min). Second try with correct RPM vs feedrate (I actually scaled both RPM and feedrate by x1.5 too) and I got the cut on the right.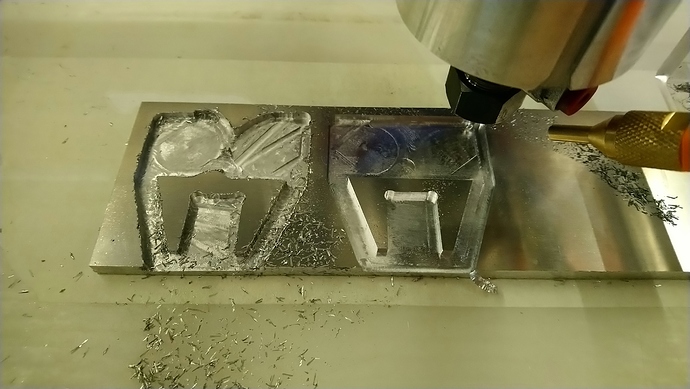 Reminder of the day, a 20% difference in RPM matters!