Hey gang…I did a search and found that others have had similar questions…but none of the answers seems to help me. I think this is simple, but it's not.
I imported a subway tile pattern as an SVG, grouped all of it's pieces. Then I want to cover the lid of a box with the subway tile pattern. So I created a rectangle, selected the pattern, selected the box and looked for the boolean options. They don't show up. CC knows it has multiple objects selected, because it's offering to align them, but it does not offer the option to use one to cut the other. Why?
Here is what it looks like: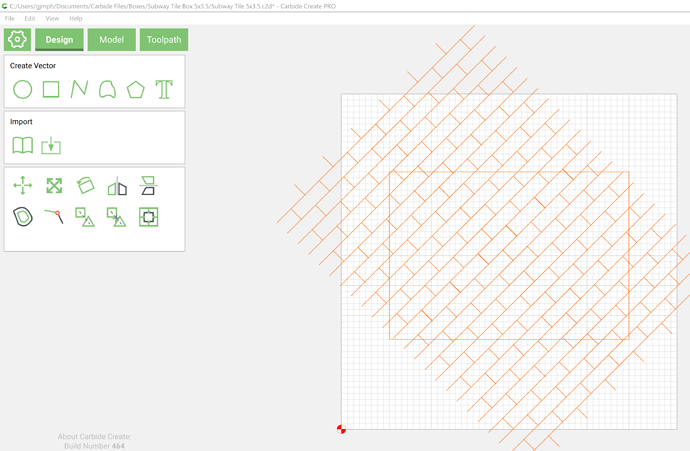 The bricks are one object, the box is a second.
If I put another box on the canvas and overlap them and select the two boxes only, the boolean options show up. But not the subway pattern.
I also tried ungrouping the pattern down to its lowest level and then selecting all…no love.
What am I missing?