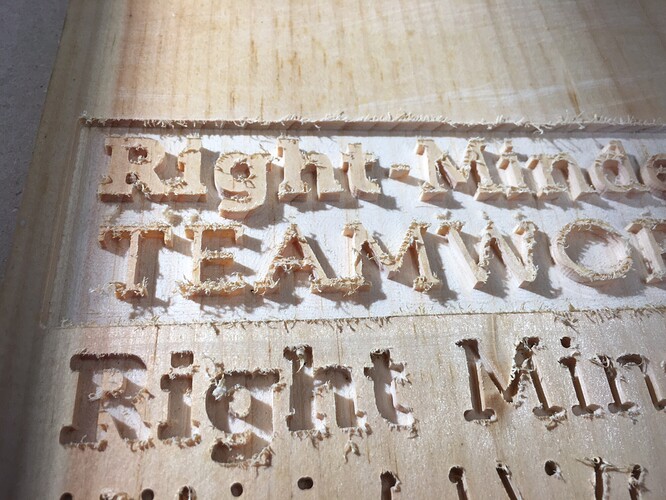 Hello All,
This is my first "post"?
I'm a new CNC person. I've only made about10 cuts so far.
I think this ought to be a simple question but I can't find an answer so I'd thought I'd as 'you all" and to learn a little bit more about how this community works.
If the picture can be seen in this post [hopefully], 1) what are those tiny bits of cut wood chips called and 2) what caused it to happen? Wrong speed?
Thanks in advance, Dan