me : Shapeko 5 Pro with VFD using Carbide Create and Carbide Motion
Trying to find the right endmill for 52pt chipboard. This is quality composite, not corrugated - the quality you would find more for a new cellphone packaging, not a cereal box.
I need nice clean cuts and can't seem to get them.
I started with the MC Etcher 90 degree and it works great, but it's not mean to cut.
If the #102 works, I need to change my F&S
Tried smaller bits but they make smelly smoke, again, perhaps my settings need improvement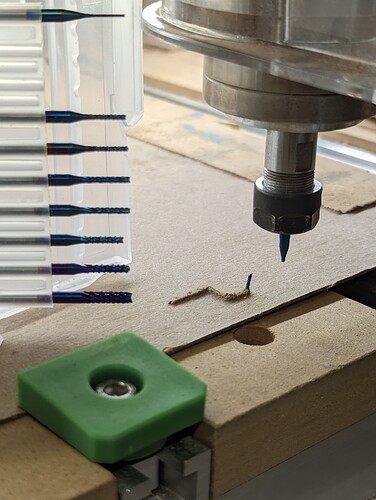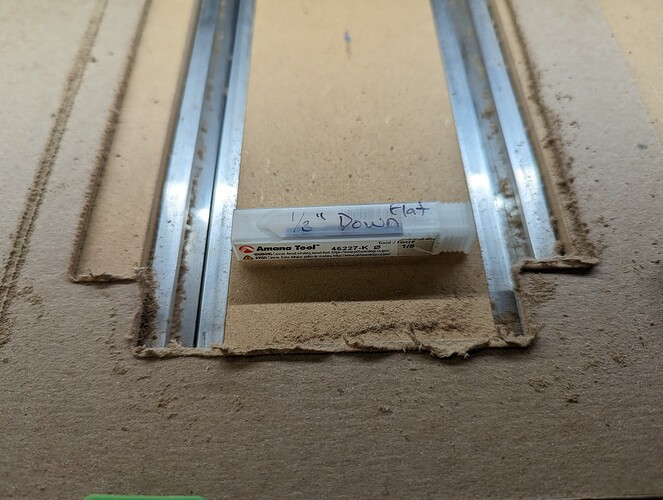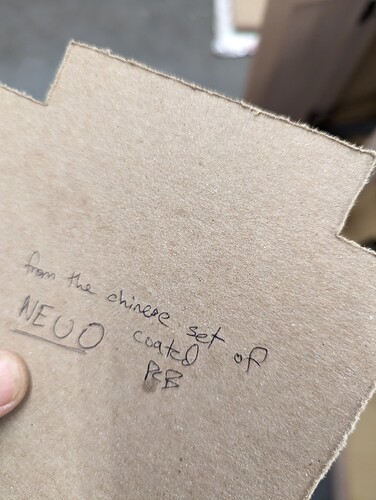 I know what I really need is an oscillating tangential knife, but that's not happening with this CNC.
Anyways, if you have any ideas, I'm keen to listen, and I will report back here with any future successes so the thread will do its job once we figure out this issue. Have a nice weekend.
edit : I will try to fine tune some settings but im beginning to be convinced a laser is the way. Keep the Shapeoko running the heavier loads.